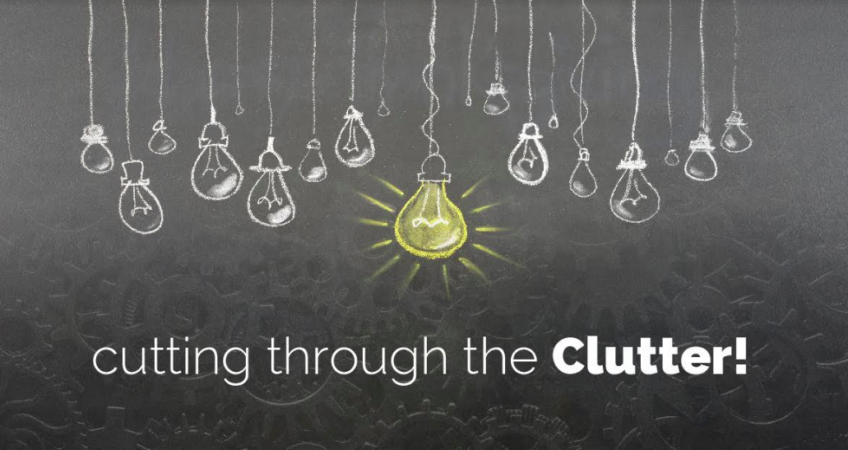 Cutting Through the Clutter
One of the biggest challenges in today's marketing landscape is simply being heard. How do you strike a balance between connecting with your customers and overloading them with information?
The amount of saturation in the marketplace has increased exponentially in the last three decades, and oftentimes, it can seem overwhelming. Whether it be through product placement, endorsements, commercials, social media advertising or organic content, consumers are bombarded with marketing messaging on a daily basis. Due to this increased amount of content, standing out in the minds of the consumer becomes more of a challenge.
So, how do you differentiate yourself and your brand? Get creative… and do things your competitors aren't.
Because so many channels are available to us now, some of the more traditional avenues of communication seem less commonplace. This could be a huge opportunity.
Take direct mail marketing for an example. This practice has been around for years, but it's being used less and less. Because a vast majority of marketing communications are digital, the practice of sending physical promotional materials to perspective clients or customers has decreased rapidly.
Think about how you feel when you get a handwritten letter in the mail. Even though you could have received the same information through a quick email or text, for some reason the letter means something more. We appreciate the added effort, and it seems more personal.
Don't try to impress your audience with wordy copy or overly- complicated messages. Stick to your brand and your voice, and develop a piece of marketing content that resonates with an audience, entertains them, and leaves them thinking positively about your brand. In other words, do something out of the ordinary. Do something that will be memorable, genuine, and unique – not just a publicity stunt.
One of the most effective examples of putting this strategy to work comes from 19 Crimes, a winery based out of Australia. The brand has implemented augmented reality into its marketing plan, and it's working. Each bottle comes to life through an app, detailing the stories of some of the criminals featured on the label. When asked about the inspiration behind the idea, a brand ambassador for 19 Crimes said that the strategy made sense, their brand started from authentic stories, and that's what they were trying to capitalize on.
In short – be different, show off your creative side, and make your message personal.