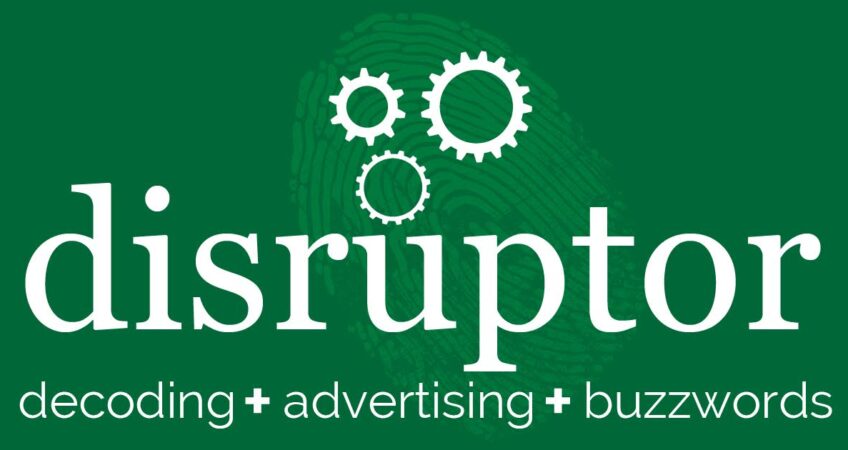 Decoding Advertising Buzzwords: Disruptor
Can you imagine your life before Uber? How about Venmo? Airbnb?
All of these companies have one thing in common – they're disruptors. 
They've taken something routine, like hailing a cab, buying a round of drinks for your friends, or going on vacation and made it easier. So much easier, in fact, that we can't imagine how we did all of those things before these companies existed.
That's what disruptors do – they identify the gaps in the market, and find creative ways to fill them. It's not just thinking outside the box, it's completely reinventing the box.
One great example comes from just across the pond.
Push Doctor is a network of on-demand doctors, where you can get an online consultation in minutes, making prescriptions and doctor's notes much more accessible. Founder and CEO Eran Ozagir says, "A disruptive idea really is the thing that changes peoples' habits and that can be really powerful…we're doing that next level of disruption, it's how we save people's lives."
That's what makes this approach so interesting – unlike many of the topics we cover in this blog, it's not about adapting to the market, but flipping it on its head.
So, what's the pushback?
We're creatures of habit. We like things the way they are. My dad had a cellphone with an antenna until probably 2015, and in all honesty, I don't blame him. It's hard to adapt.
Of course, there are ways to win over even the most cynical of consumers.
Make it easy for them to interact with your brand.
As customers, much more likely to try something that's out of our comfort zone when there's no downside for us. It's why so many subscription services offer free trials. It might seem like a gimmick, but it works.
People who are doubtful that their loyalties will change might be blown away by what make your brand unique – be that exceptional customer service, lower prices, or just a fresh take on an old problem.  Ad agencies can change minds, change perceptions, and change the trajectory of a company's success by simply being a little disruptive.