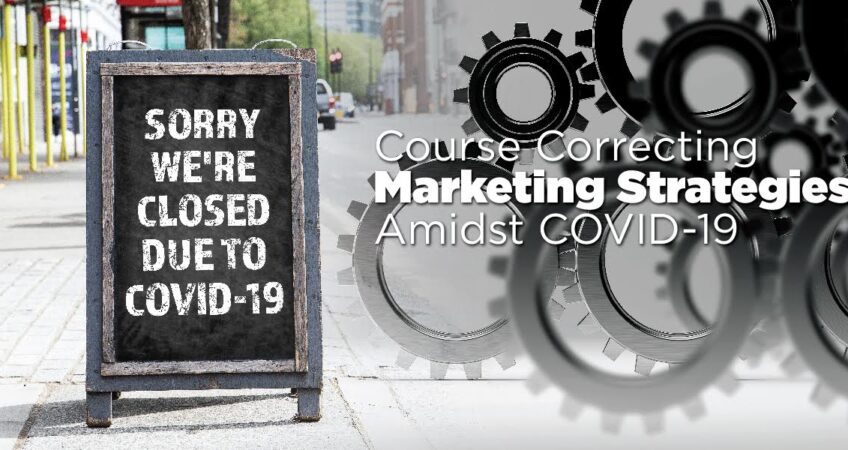 How to Course Correct Your Marketing Strategies in the Midst of COVID-19
We are in the midst of a public health crisis.
Before I start this blog post, I just wanted to reiterate that. I've seen a lot of negative articles online lately shaming companies for trying to exploit a trying situation for profit. But I don't know if that's what's going on. I think people whose jobs revolve around the regular flow of commerce are scared. Advertising was hugely affected by the 2008 recession, and rightly so. People aren't thinking about what to buy when they're worried about whether or not they'll have a job to go to in the morning. With that being said, business can't just come to a halt until things return to normal.
Let's look at a few ways you can manage your budget and shift focus throughout the coronavirus scare, and hopefully come out on the other end in good shape.
Paid Media
A huge percentage of the population is now working from home, with a lot of time to kill between Zoom meetings. Yesterday, I bought myself a new pair of pants on a complete whim. It's almost summer, I probably don't need a pair of corduroys. However, I was directed to the company's site after a quick Google search, and before I knew it I was putting in my credit card information – and I guarantee others have had similar experiences during quarantine. This is an important part of your budget that you shouldn't overlook right now.
Social Media
If you're like us, your social media calendar might have been created months in advance. It's important to go back and make sure that anything that might come off as tone-deaf or insensitive in our "new normal" be edited and removed. Try to stay away from any messages that come off as more sales-y than genuine.
Digital Strategy
This is a great time to revamp your online presence. How are potential customers accessing information about your company? How was their online interaction with you? Because online shopping and the digital landscape are becoming the only real outlets for people to interact with you and your company, these factor will hold more weight when someone is asked to reflect on their experience with you.
Email Marketing
Email is always an effective communication tool, but this is especially true in the current climate. Focus on the important things – what you're doing to keep customers safe, what preventative measures you're putting into place, and be sincere.
We get that this is uncharted territory. It is for all of us. We also understand if you're not focused on best practices for business right now. At the end of the day, all we can do is our best.
Do your best to be proactive, do your best to stay safe, and do your best to take care of yourselves, your employees,