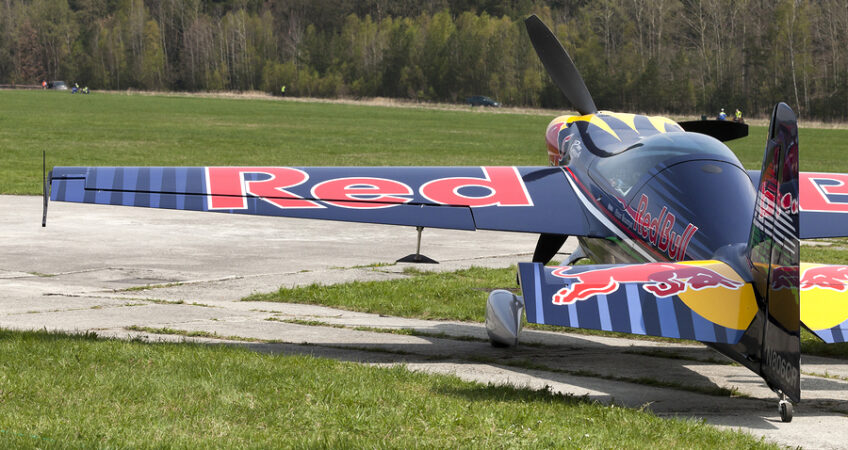 The Basics of Event Marketing
Event marketing is an excellent way to reach many customers quickly.  At a base level, event marketing is a subset of the much larger sponsorship marketing category.  It is the opportunity to support events in some way in exchange for being able to market your brand at the event.  The current leaders in global sponsorships are giants like Pepsi, Coke, and Nike with around 75% of total spending going to sporting events and large music/entertainment tours.  It may seem difficult to break into a marketing scene that seems so extravagant and dominated by large players.  It is important to remember that event marketing can take place at any level.  Grass-root events, causal fairs, and festivals are great ways for small businesses to support their community and directly target their local customer base.
Levels of Event Sponsorship
Any one event is typically too expensive for a single company to fund.  Most events get their funding from a variety of different sponsors.  This opens the option for different levels of sponsorships and funding.  Some typical levels include title sponsorships, presenting sponsorships, associate sponsorships, and official product sponsorships.
Title Sponsorship
Title sponsorships are pretty self-explanatory.  You sponsor a large portion of the event, and get to put your name on its title.  Examples include the Cadillac PGA Tour or the Left Hand Brewing Oktoberfest.  This type of sponsorship is usually accompanied by other perks like brand signage at events, merchandising options, hospitality tents, and visibility.  Anywhere the event's name or logo is seen, your name is right there alongside it.  People are constantly thinking of your brand, and its association to whatever event you are sponsoring.
Presenting Sponsorship
This type of sponsorship guarantees you a spot to advertise your business and usually time to do a presentation on your products or services.  Your company name will usually appear on the event schedule and on other signage throughout the event.  It may also appear in event marketing campaigns.
Associate Sponsorships
This is usually the least expensive of the sponsorship opportunities.  For this kind of sponsorship, you have access to most of the same rights as the title sponsorship except for the title itself.  This means signage at the event, a hospitality tent, and merchandising options.  Your name usually won't appear in any marketing campaigns for the event, but you get the perks of having your brand associated with the event by being there.
Official Product Sponsor
This type of sponsorship is usually reserved for much larger events such as the X Games or the Olympics.  It allows for your company to use the official event logo in your marketing.  Whenever you see that McDonalds or Coke is the official product of the Olympics, this is the type of sponsorship they have paid for.
Cost
The cost of event marketing varies greatly depending on what events and to what capacity you are sponsoring.  Title sponsorships are going to be much more expensive than associate sponsorships, and national or international events are going to cost more than local charity events or festivals.  Generally speaking, if you are going for an associate sponsorship you can plan to spend less than $50,000 on your contract.  On the other side, if your plan is to go for a full title sponsorship, you are looking at well over $500,000.  These kinds of sponsorship can seem expensive especially to the small business owner.  Despite that, event sponsorships remain one of the faster growing marketing arenas.  Many have taken the sponsorship plunge for the potential benefits.
Benefits/Effectiveness
The biggest question in all of this is will it give me the ROI I need to be successful?  That answer, in many cases, is yes.  Some more regulated industries have found event marketing to be their best option given government regulations on print and television.  It's also a great alternative to the high prices of television and print advertising.
Costs aside, event marketing offers a quality of customer interaction achieved by few other avenues.  Instead of hoping your target market sees an ad ran on television, you can be sure that know who you are by talking to them directly in a social setting.  It also allows for more precise marketing strategies.  For example, a custom bicycle producer would find success sponsoring the annual Bike MS event based out of Denver, Colorado.  The event draws hundreds of long distance cyclists.  It would be an excellent opportunity to have the target market sample some of the custom products.
Beyond the Event
Events are a great way to make good impressions on the target market.  Once we have their attention, we really want to make an effort to keep it after the event is over.  This can be accomplished in many ways.  For example, collecting email addresses allows you to follow up with an email marketing campaign.  Having them like your Facebook page or download your mobile app can keep them up to date on special promotions.  Giving out special coupons can bring them in to your location to make a purchase they wouldn't have otherwise.  Events can be an excellent way to build up these kinds of contacts.
Conclusion
Event marketing is a growing arena that is both cost effective and personal.  The general cost structures of the levels of sponsorship allow you to get exactly what you are paying for.  It is an effective option for those who don't want to break the bank.  The biggest question to ask is which event should I sponsor, and how much am I willing to spend on this opportunity?  Just like any form of marketing, you need to know what events will mean the most for your target market and what works best for your company.