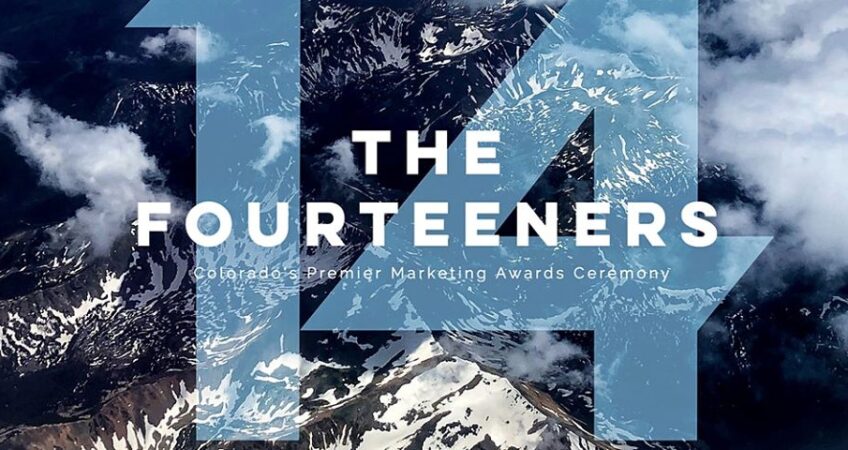 The Fourteeners 2020
After taking home a silver award last year for our work with Pickens Technical College, we came back to The Fourteeners this year confident in our work and looking forward to the awards ceremony. Unfortunately, the in-person awards show was cancelled due to the craziness that has now become our day-to-day routine, but we still got to celebrate via a virtual ceremony complete with a performance straight from Broadway!
The Fourteeners are Colorado's premiere marketing awards ceremony, and we were up against a ton of great work from agencies we admire. Despite some stiff competition, we were lucky enough to take home two gold awards this year!  
The first was for an integrated sales funnel we developed for Berg Compliance Solutions, an OSHA safety and environmental consulting company based in Austin, Texas. Our objective was to set up a process to collect, develop, nurture and close new businesses in a way that was logical, easy to follow and ultimately successful. We began the process by conducting a thorough review of Berg's marketing activities as they currently stood. Part of our strategy included generating inbound traffic through a strictly targeted paid search campaign focused on markets in Texas – where a majority of Berg's customer base was located – and developing a comprehensive strategy surrounding an integrated sales funnel including organic and paid search, content marketing, an email newsletter, and more.
 Our second win of the night was for our work with Motion and Flow Control Products, a company specializing in fluid and gas transfer problems, safety and reliability based in Littleton, Colorado. They needed to identify their ideal customer, and relate their targeted marketing messages to the unique buyer profile. One of the things we wanted to focus on was MFCP's expertise in relationship building. Their ultimate Brand Benefit is their ability to make their customers look smart in front of their boss and employees alike by providing them with what they need the first time, every time. We developed a series of ideal customer personas so that MFCP could attract more, better quality customers and refine their sales process. We wanted to take a deeper dive into who exactly MFCP was trying to reach, and why. From the information we gathered, we developed "customer avatars" that served as visual representations of the people that we found to be their "ideal" customers. When we were creating these personas, we felt that the message and imagery both provided an opportunity to re-emphasize exactly why MFCP communicates a certain look and feel, and how employees can be better brand ambassadors for that particular image.
We were very honored to win these two awards. We're happy for our clients, and especially our team here at encite that worked so hard on both of these campaigns.
We're already gearing up for next year!