Advertising/Marketing Project Manager
(Part time: 15-30 hours/week)
Denver, CO
Part-time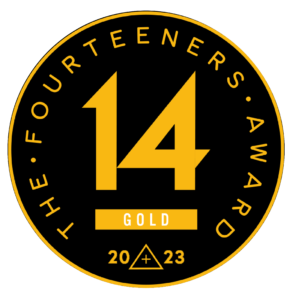 encite branding + marketing + creative is an award winning ad agency looking for a part-time Project Manager with experience (or interest) in advertising or marketing to help us schedule and manage creative projects and communication between our team and clients. Some direct client interaction may be needed from time to time.
Qualifications
Knowledge of Google Business Suite, Microsoft Office and project management software is important, and scheduling and participating in Google Hangout video calls is needed
A successful candidate will have a project management background, and a working knowledge (or ability to quickly adapt to) the creative process and working with designers, writers, videographers, etc.
Good instincts, solutions-oriented, strong desire to improve processes
Basic project management practices and skills that result in high quality work
Responsibilities
Note: This is a part-time position that starts immediately and can go on indefinitely
– As Project Manager, you'll have ownership of projects of increasing complexity over time, and will collaborate with designers, writers, and other encite leadership to help us set and establish a workflow for intaking our projects.
Compensation:
$20/hr
Social Media Marketing Manager
(Part time: 15-30 hours/week)
Job Responsibilities:
This position will primarily focus on social media marketing management, as well as the occasional paid social marketing campaigns. The successful candidate will be actively involved in managing key client projects, Social Media, and website maintenance to increase awareness of encite's clients and employees. This is a PART TIME position that could result in full time position based on encite client load.
Marketing Manager Job Duties:
Create and develop a social media plan leveraging appropriate content that properly positions clients as thought leaders in their areas of expertise
Create social organic posts for clients, as well as build and develop paid ads for select clients
Provide a flexible, creative approach to both planned and spontaneous ideas to facilitate real-time social content, where appropriate
Contribute to content creation through writing and graphic design
Make strategic recommendations to drive engagement, impressions, awareness, thought leadership, lead generation/nurturing, and lead conversions
Develop ad-hoc and monthly reporting requirements for the social media team
Drive client influencer campaigns via influencer management platform
Support social team general administration, team culture, and moral
Occasional communication with client contacts via client management platform
Required Skills:
Experience across all major social platforms including Linkedin, Twitter, Facebook, Instagram, Snapchat, TikTok, etc.
Passion about all aspects of marketing and a good understanding of digital marketing tactics
Strong time management skills and ability to effectively multi-task a high standard of verbal and written communication for internal and external audiences
Prior experience or hobby-level interest in technology preferred
Ability and desire to create engaging content for a variety of different niches
Excellent verbal and written communication skills.
Excellent interpersonal and customer service skills.
Ability to function well in a high-paced and at times stressful environment.
Proficient with Microsoft Office Suite or related software.
Desired Skills:
Knowledge of them would be helpful but is not necessary.
Project Management Software: Function Fox, Monday, Basecamp, etc
WordPress
Adobe Creative Cloud (basic design skills in Illustrator, Photoshop, InDesign would be great!!)
Compensation:
$20/hr