National Author's Day
For the longest time, books have been a fundamental part of our lives. From records of history, to teachings of ideas and skills, all the way to escaping our world in favor of exploring new worlds; books are crafted with enough creativity and knowledge to deem them essential, but it is the authors behind our favorite books that are to thank for the impacts these stories and teachings have on our lives. November 1st, 2022 is National Author's Day, and it is the perfect time to honor our favorites and reflect on their works. To celebrate, the encite team has compiled a list of some of our favorite authors and their quotes, featuring the thinkers behind new ideas and the minds behind binge-worthy, immersive stories. We invite you to celebrate this holiday with us, whether that's commenting your favorite authors on this post, purchasing some new books (perhaps from an author we have recommended), or curling up with an old favorite!
"The universe buries strange jewels deep within us all, and then stands back to see if we can find them." ― Elizabeth Gilbert, Big Magic: Creative Living Beyond Fear
Elizabeth Gilbert is best known as the author of Eat, Pray, Love, but my favorite gem of hers would have to be Big Magic Creative Living Beyond Fear, where she abstractly describes the creative process and literally brings ideas to life with minds of their own. I have re-read this book so many times, and each time I leave feeling inspired and motivated to carry out my own creative pursuits.
"… a mind needs books as a sword needs a whetstone, if it is to keep its edge." 
― George R.R. Martin, A Game of Thrones
George R.R. Martin is the mastermind behind A Game of Thrones Series and all its complementary novels and tv shows. What I love the most about his work is that, although it lives in the genre of fantasy fiction, Martin uses his in-depth knowledge as a historian to make all the events and characters feel real, like these events could have actually happened in our past. It makes the world building that much more immersive and spectacular, making the books incredibly difficult to put down!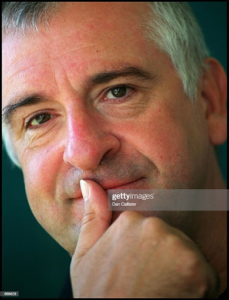 "You know," said Arthur, "it's at times like this, when I'm trapped in a Vogon airlock with a man from Betelgeuse, and about to die of asphyxiation in deep space that I really wish I'd listened to what my mother told me when I was young." 
"Why, what did she tell you?" 
"I don't know, I didn't listen."  
― Douglas Adams, Hitchhiker's Guide to the Galaxy
Douglas Adams is the hilariously creative author behind the popular book: Hitchhiker's Guide to the Galaxy. His creative humor is unmatched and will have you in stitches throughout the read.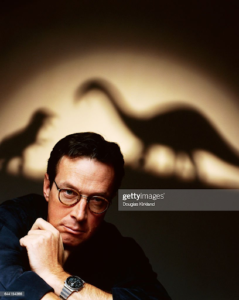 "God creates dinosaurs, God kills dinosaurs, God creates man, man kills God, Man brings back dinosaurs." ― Michael Crichton, Jurassic Park
The author of the renowned book series: Jurassic Park, Michael Crichton is a master of visual storytelling. His imagery and language is so intoxicating that you're going to have a hard time putting down his books. 
"And, when you want something, all the universe conspires in helping you achieve it."
― Paulo Coelho, The Alchemist
Paulo Coelho is arguably one of the most influential and profound authors I have had the extreme pleasure of reading, having written the well known adventure and self-exploration story: The Alchemist. Paulo peppers insight and profound commentary throughout his books that will make you shake your head and wonder how he was able to litter so much intelligent yet subtle commentary into his novels.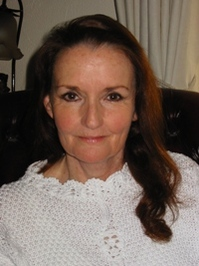 "If you would have peace, genuine peace, you must accept all the aspects of your personality and learn to be comfortable with them." ― Morgan Llywelyn, Lion of Ireland
Morgan Llywelyn is an American-Irish historical interpretation author of historical and mythological fiction and historical non-fiction. Her interpretation of mythology and history has received several awards and has sold more than 40 million copies. She has a great way of weaving great storytelling into a historical context so you kinda learn while you're entertained! 
"We are all ordinary. We are all boring. We are all spectacular. We are all shy. We are all bold. We are all heroes. We are all helpless. It just depends on the day." ― Brad Meltzer
Brad Meltzer is an American novelist, non-fiction writer, TV show creator, and comic book author. His novels touch on the political thriller, legal thriller and conspiracy fiction genres, while he has also written superhero fiction for DC Comics and a series of short biographies of prominent people for young readers. What else to say about Brad? I think every novel he writes is entertaining, interesting and fun. This is a can't miss author.
"Marketing is a battle of perceptions, not products." ― Laura Ries, The 22 Immutable Laws of Marketing
Laura Ries, author of the 22 Immutable Laws of Branding…a book that changed my professional life back in 1999. Great author and great marketing mind.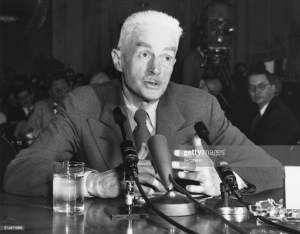 "The problem with putting two and two together is that sometimes you get four, and sometimes you get twenty-two." ― Dashiell Hammett, The Thin Man
Dashiell Hammett, who I didn't even know existed before a 400 level literature class in college, but lights went on for the hard boiled detective, mystery novels he wrote. "Couldn't put them down!"
"A good story is a good story no matter who wrote it." ― Anne McCaffrey
Anne McCaffrey…fantasy….what…what…elfs…dragons…wizards…and it wasn't written by CS Lewis….what…what…another book and genre not before witnessed by me until my 400 level literature class in college. PLUS… a young female was the protagonist/hero…again lights went on!!!!
"You may be poor, but the one thing nobody can take away from you is the freedom to fuck up your life whatever way you want to." ― Jonathan Franzen, Freedom
Jonathan Franzen is the author of The Corrections, which is absolutely my favorite novel. It's essentially a look at all of our lives through the lives of one American family. The writing is so smooth, and so entertaining. It manages to feel "deep" enough to be taken seriously without feeling self-righteous, which is an incredibly fine line. It's funny, but it has feeling. It's the first book I recommend to people.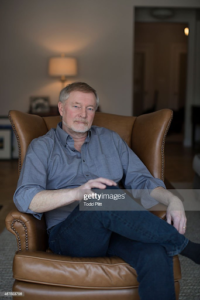 ". . . why some men choose to fill their brief allotment of time engaging the impossible, others in the manufacture of sorrow." ― Erik Larson, The Devil in the White City
Erik Larson is great for historical non-fiction. I love both Devil in the White City and In the Garden of Beasts. The Devil in the White City is set during the opening and eventual success of the 1893 World's Fair in Chicago, juxtaposed with the evil actions of a real-life serial killer. It's one of those "if the story wasn't true, it would be hard to believe"' pieces of nonfiction. In the Garden is probably my favorite, though. It's an incredibly interesting look at pre-war Nazi Germany from the perspective of the American ambassador and his family in Berlin. His writing is a unique blend of direct quotes, diary entries and historical facts, but it reads like a completely fictionalized thriller.