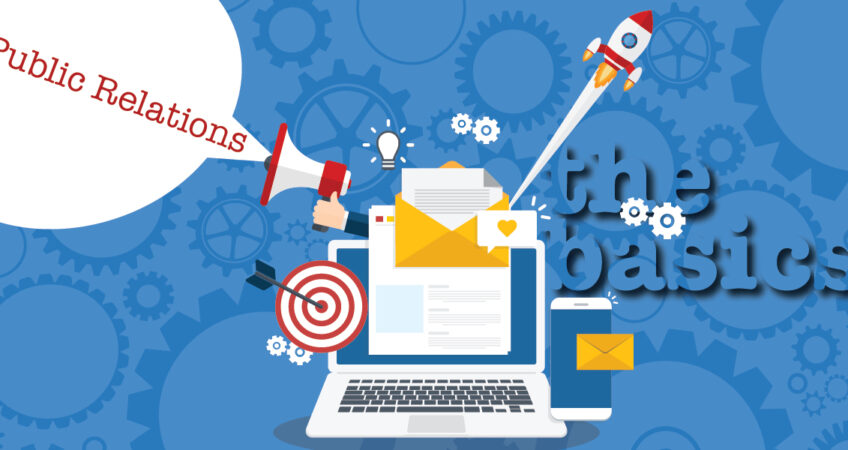 Public Relations: The Basics 
A personalized public relations strategy is an under appreciated key to business success. 
While most of us might immediately think of PR as a concept most closely associated with the rich and famous, companies (both large and small) can benefit greatly from a business standpoint when a public relations strategy is put into practice. 
PR can look like a lot of different things: content creation, influencer relationship building, media solicitation, corporate communication, management practices, online reputation management, press releases, and so much more. 
With all of those tactics at play, the overall concept can seem a little ambiguous. Let's look at a concrete example. 
Let's say you're looking to launch a new product – and not just any new product, but one that doesn't really fit into your established lineup. You probably need to do some extra legwork to communicate to your target audience that you are expanding your offerings. Extra publicity fueled by launch-focused content creation might be the way to solve your problem. 
How about if you have an internal problem that requires some media disclosure? That might require a press release and media buys that can help you to do damage control and on-the-fly reputation management. 
Like most things, a PR partner is something you won't realize how much you need until you really need it. When bad publicity strikes – and yes, there really is such a thing – you need a quick response and an effective plan of action. After all, your brand is your backbone, and you need to protect it. 
encite branding + marketing + creative offers customized public relations services and solutions to help you craft your company or organization's image your way. With years of experience and a breadth of knowledge, our team is equipped to position your brand exactly how you want it to be seen in the eyes of your target audience.