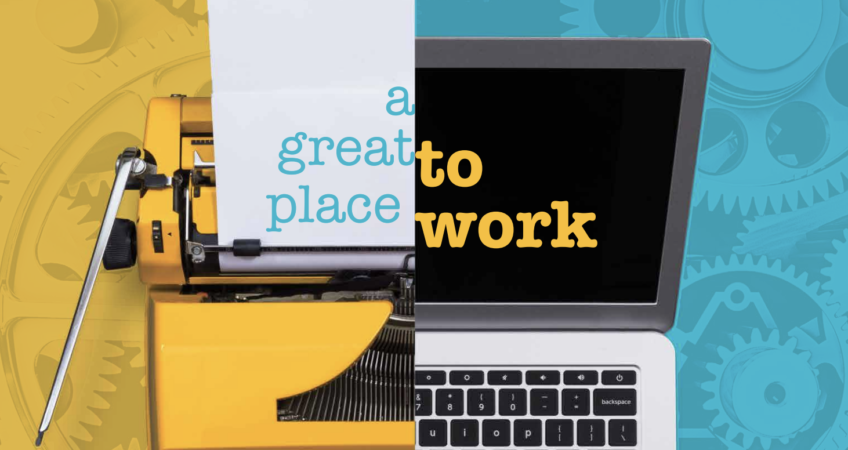 Why encite is a Great Place to Work 
Honestly, great doesn't even begin to cut it. 
encite is an amazing place to work where achievements are celebrated, creativity is encouraged, and marketing muscles are flexed. We recently surveyed some of the employees at our (constantly growing and expanding) agency to find out what makes our workplace work. 
#1 Shared Learnings 
Tess Tobias, Content & Social Media Manager, tells us "Working at encite has been a profound opportunity filled with extensive learning experiences… my managers and directors have created a welcoming environment where asking questions and seeking clarity are encouraged."
"At encite, we always want to give our employees an opportunity to learn more," adds Adam O'Leary, Founder & President. 
Our team members participate in weekly meetings, brainstorming sessions, and one-on-one meetings with more senior employees during the onboarding process to quickly make them feel like a part of the bigger picture. 
#2 Our Culture 
For many of our employees, this is their first experience working for an ad agency – and we want to make that first experience a great one. 
Samantha Scanlan, Junior Graphic Designer, says "I love encite and the opportunity it gives me every day to continue my experiential learning journey… the smaller team makes it easier to collaborate, and have that one-on-one personal magic that makes the team feel like family." 
Creative Director Jeff Petersen chimes in saying, "…we're many voices speaking as one." 
#3 The People 
"I think we really make an effort to make our employees feel valued and appreciated," Adam says. 
"It's easy to push yourself to produce better work when not only the people you're collaborating with, but the outside clients are so supportive and invested in the process as well," adds Dylan Bechill, Videographer. 
Because it's clear that our team is the driving force behind our success, we're always looking to add more people to our bench. Apply today.