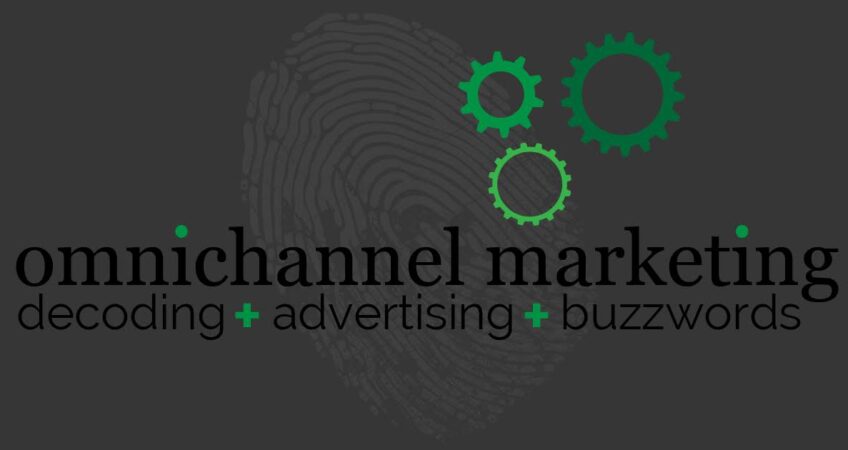 Decoding Advertising Buzzwords: Omnichannel Marketing
Some of the buzzwords you'll encounter when speaking to marketing professionals are born from the rapidly changing nature of our industry. Omnichannel marketing is a prime example.
Traditional ad spends, like print media, television and radio commercials and batch emails are seeing a decline in effectiveness.  
So, what exactly is omnichannel marketing, and how does it fit into this new landscape?
Definition: Omnichannel marketing is the multichannel sales approach that provides the customer with an integrated shopping experience.
In today's world, customers have more opportunities than ever to engage with companies. Whether it's in the physical store, through a mobile app, or by interacting with social media accounts, it's important that those experiences are consistent across the board.  
To help explain this concept, let's walk through some easy ways to make your marketing more tailored to an omnichannel approach.
First of all, it's important that you attempt to put yourself in the shoes of your customer. Try placing an order, interacting with customer support, and implementing secret shopper tactics to see what kind of experience you're currently presenting. If your experience was less than satisfactory, it's likely that the same can be said for customers interacting with your brand.  
With that being said, it's important to remember that your customers aren't all the same.
To avoid cookie cutter approaches, segment your audience based on market information and build profiles based on that data. For example, men working in the tech industry between the ages of 25 and 35 probably have very different buying habits than women between 45 and 60 who identify as homemakers.
Disney is a great example of a company who understands omnichannel marketing, and uses it to their advantage. Because the culture of the company is focused on imagination and emotional connection, it's especially important for even the smallest details to be consistent. Through tools like My Disney Experience and the Magic Band, visitors can easily plan their trip, charge purchases quickly, and even utilize programs like FastPass.
Sure, you might not have the R&D budget of a company like Disney. But omnichannel marketing can be easily implemented for companies of all sizes, and making small changes can make all the difference.
Try out a few of these tactics and see how your customer's user experience is improved today!