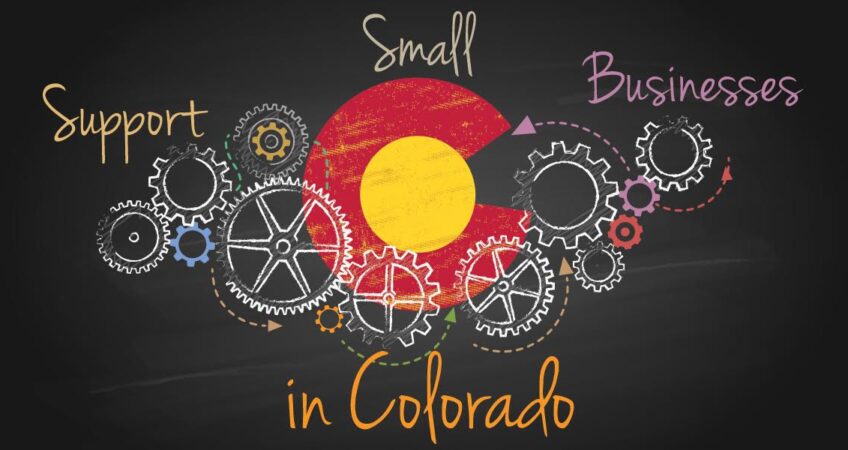 Supporting Small Businesses in Colorado
As a small business ourselves, we've always believed in the importance of providing great branding, marketing and creative to companies of all sizes and budgets. But when COVID-19 turned our world (and the economy) upside down, we were reminded of just why that's so important.
Colorado thrives when its small businesses thrive – and that's not just an opinion. According to the U.S. Small Business Administration, there are over 500,000 in Colorado. Not to mention, those businesses make up more than 97% of companies statewide.
We love being able to support our clients and watch them grow, and that's especially true of those that are local. Recently, we worked with Bar Helix, a stylish bar down the street from us that serves wines and inventive bites in their lounge (and now, more frequently, on their patio) to create a virtual wine tasting hosted by Kendra Anderson, owner of Bar Helix and advanced sommelier. This allowed us to bring our community together while keeping social distancing guidelines in mind.  
Even though Bar Helix isn't one of our clients, they're a business in our neighborhood. We invited our contacts to attend, support the company, have a "night out" – from the comfort of their own living room, of course – and socialize during a time where conversation has become a valuable commodity.  
We strongly believe that partnerships like this allow us and our clients to remain viable during all of this uncertainty, and hopefully emerge from the lockdowns and stay-at-home orders stronger than we were before. But don't take our word for it – check out what they have to say about us in these reviews from Clutch.  
We're honored to work with Colorado businesses of all sizes, and look forward to a day when business can be done with a handshake and a pint of beer rather than over a Zoom meeting again. 
In the meantime, here's a list of small businesses in the Mile High City that you can support online. Pick up products, merch, and gift cards from your favorite local restaurants, cafés, bars and more.