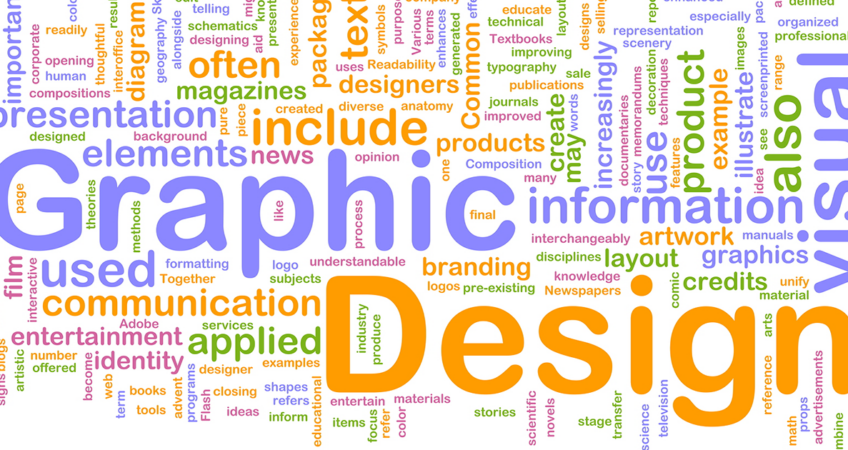 Why is Graphic Design Important?
On average, Americans are exposed to roughly 4,000 ads, logos and other branding materials every day. Knowing this, it's hard to dispute the fact that effective graphic design is a vital part of staying competitive in the modern business market.
Websites, brochures, business cards, anything and everything that connects you to your target market should be memorable and in-line with your brand image. We've already touched on the importance of brand consistency in a previous blog post, and the way that your brand uses graphic design is yet another aspect of the marketing plan that benefits from this consistency.
In the technology-driven age that we live in, graphic design encompasses more than just print materials. Website design, social media management, app development, and more have become, in many ways, the most effective channels available in terms of generating communication with target audiences. Making sure that the message you deliver is clear and consistent to your brand often boils down to the look and feel of these channels.
Humans are incredibly visual learners. We're drawn to bright colors and bold shapes.
The challenge the graphic designer faces is to fuse these artistic elements with the professional goals of a business.
Often, the biggest perk of effective graphic design is its simplicity. While most people won't sit and read extensive copy in an ad, they will stop and engage with intriguing visuals.
Take LEGO, for instance. In 2006, the toy company released a series of ads that depicted individual building blocks casting a shadow of the things they would eventually become, transforming into a plane, tank, or dinosaur.
These ads are effective for a couple reasons. First, they're creative. They force the audience to engage with the design, but it isn't so complex that it's confusing. Second, they perfectly play off the idea that "less is more".
They don't have to show a picture of a real plane for you to immediately understand what it is you're supposed to see, just the silhouette tells the whole story. It's clever, it's playful, and it's extremely on-brand for LEGO.
So, what's the lesson here?
Incorporating smart, simple graphic design into your branding materials and advertisements can help to develop your brand's personality, and make you stick out in the mind of your target audience.