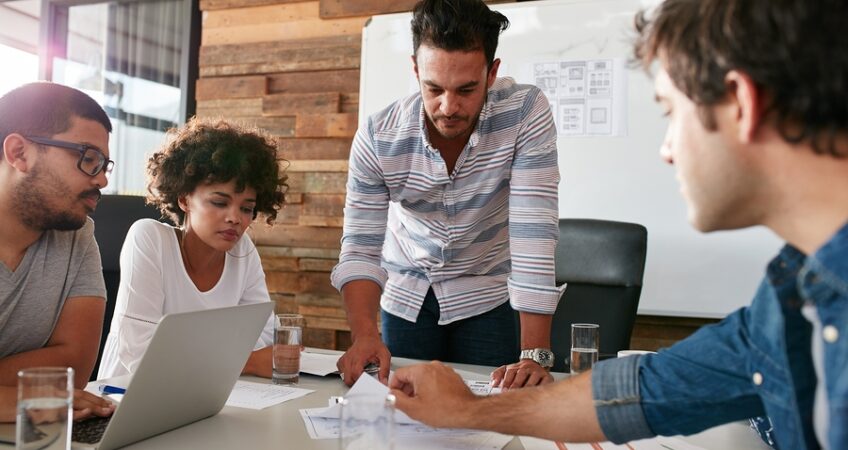 Three Reasons Why Hiring a Marketing Agency is Better Than Hiring a Marketing Manager
This is a really long title for a reason: The world needs to know that hiring a marketing agency is better than hiring a marketing manager in-house. It may seem like having a marketing manager for your business will be more efficient than hiring an outside marketing agency, but actually the opposite is true. If you're running a small business that needs a large social media presence as well as an optimized website, marketing agencies are better choices to run the constantly changing advertising and target market plan for your business. Don't get bogged down with marketing managers within your company and hire an outside expert help to assist your advertising efforts to push them along in real time.
As promised, here are the three reasons why hiring a marketing agency is more effective than hiring a marketing manager:
Marketing agencies have larger skill sets than marketing managers. This is nothing against your highly-qualified marketing manager. I'm sure he or she is extremely skilled and experienced, and is an all-around good guy/gal. Marketing agencies have entire teams dedicated to creating advertising solutions for your business and work hard to get you the best results according to the specific goals you set out for them. Marketing agencies only survive if their staffs are trained and experienced in all kinds of advertising and are constantly staying on top of trending marketing methods. In short, marketing agencies can act as an entire marketing department for your business, and you don't have to pay all of the people working hard to craft your marketing strategy.
Your marketing manager is a bottle neck. Again, nothing against your marketing manager, but you still have to run creative work and strategy through them as a decision-maker. You have to set up a system that ensures that all creative and marketing strategies are approved by the business leaders and the marketing manager before you can implement any kind of marketing push. Marketing agencies usually operate on the goals you set forth for them. They can act faster in getting your marketing efforts off the ground and helping your business.
More cost-effective in the long run. Yes, hiring a marketing agency to work with you to develop a comprehensive marketing plan that will improve your market reach is expensive, but so is the salary of a professional, experienced marketing manager. In the long run, paying a marketing manager for slower responses and fewer abilities (again, nothing against your marketing manager who I'm sure is very nice) is more costly to your business. Paying a marketing agency to do your advertising allows you to stop paying them if their strategies are ineffective. This is easier than firing Steve from down the hall.
Paying a marketing agency is like hiring an entire team of NBA All-Stars to win you a basketball game, rather than hiring their coach. Good agencies have the personnel and reinforcements to get the job done for your business quickly and effectively. You might pay a little more up-front for their services, but it will be well worth it in the long run.
Save