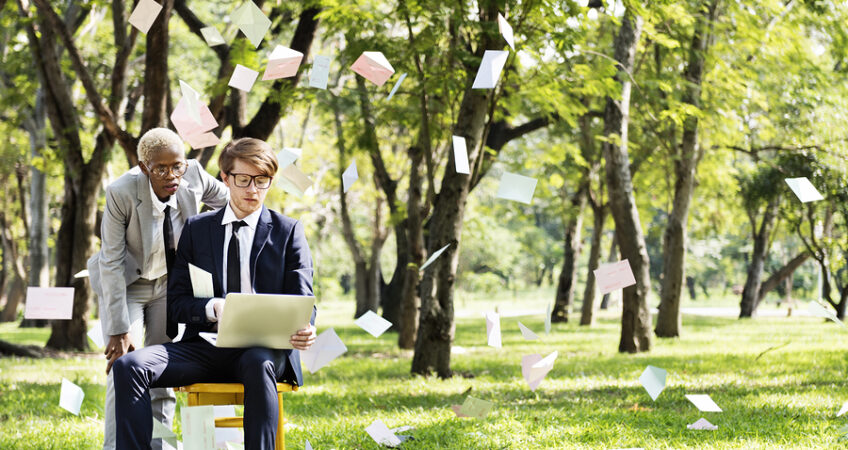 Five Ways to Make Your Sales Emails Sing
Email marketing is still an excellent way to reach your target audience and build your brand. Any Denver marketing agencies can devise a way to help you write your sales emails, which can sometimes replace cold sales calls to local customers or other businesses that may need your products or services. Email marketing is a great way to directly connect with your target customers. You can specifically target these emails to customers you know would be interested in your service, and they don't cost you much time or resources if you do it right.
Businesses that use both the Internet and the help of an ad agency can benefit from crafting effective sales emails. You don't even have to offer specific services, products or prices all the time in these emails to build your brand, either. Sometimes, a quick email with a piece of content marketing or to a specific article on your website can be helpful enough for them to recognize your business as a useful asset to them now and in the future.
Here are five quick and easy ways to improve your sales and marketing emails so you can find more customers and grow your business:
Stop writing sentences like "I know what you're feeling." There's really no better way to put it. I wish I could write you a hard and fast rule about which specific phrases not to use, but you don't have time to read a thousand pages right now. Every time you write "I know what you're feeling" or "I know what you're thinking," you're lying. Don't pretend to know what your clients are thinking and feeling, especially when you're trying to sell them something. It's better to come right out and offer them what you know they're looking for.
Favor clarity over cleverness. I often run into this problem. Sometimes it's easy to over-write emails. Remember your readers' expectations. Sure, it's nice to write a funny joke in emails sometimes, but the primary expectation of your reader is to find out about some of the services, products, and/or content that might be useful to them. If you're going to write a joke, write it after you tell your customers the details: product, price, brand.
Offer useful information in the email itself. Your email should be offering something useful to your client. They will open the email and see what you have to say if the subject line entices them. They will be even more likely to click on your next email if you offer them something in the body of the email itself. A statistic, a link to another article that's difficult to find—anything you know will help them. Your clients will start to trust your brand more and you'll build a positive impression of your business.
Get feedback for your emails. Before you send them, reach out to your marketing agency and get their feedback. Or, ask your peers at work to review them and give you feedback. Most of the time, the best thing to happen to any piece of writing is to have another set of eyes look at it. You'd be surprised what you miss and how much you can improve your emails this way.
Add valuable content to your signature. Even your signature should be something of value to your clients. Yes, you should include your contact information for all channels, but if you add a link, a video, a picture, or even a useful piece of advice, your customers will come back to your emails again and again.
All five of these tips will help make your emails sing to your clients and give them the information they need to trust your brand over your competitors.
Save