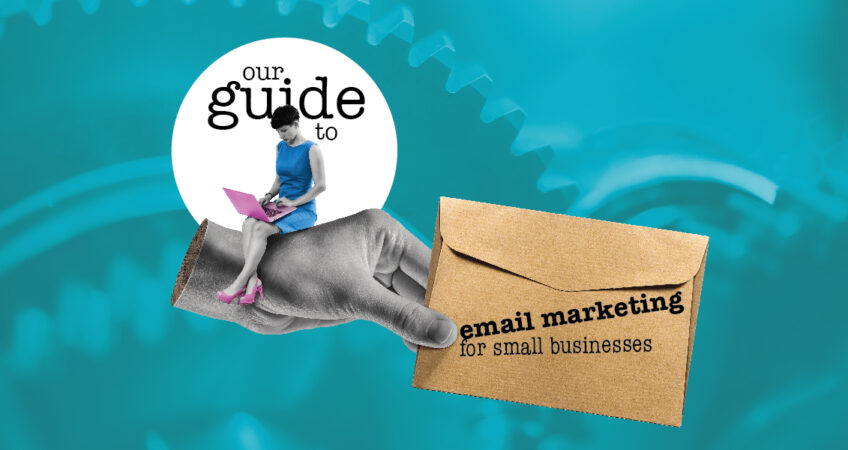 Our Guide to Email Marketing for Small Businesses  
Email marketing can be a tricky game to play, but if done well, businesses of any size can leverage it to attract new customers, reconnect with existing ones, and maximize their ROI. 
As of last year, an average direct mail campaign cost somewhere between $0.30 and $3.00 per mail piece, TV ad prices for primetime programs ran from $1,000 to $10,000, digital billboard ads cost anywhere between $1,200 and $15,000 monthly, and social media advertising can cost anywhere from $15 to $200 per day to $450 to $6,000 per month to manage an account, whether you're paying an agency or a consultant. 
All of those are going to add up – and quickly. And if we're being honest, businesses with a smaller marketing budget sometimes can't afford any of that. The good news is, you don't need especially deep pockets to get the most out of email marketing. 
For around $10 a month, you can implement and manage a highly effective email marketing campaign, and you'll see results quickly. We tell our prospective clients from the moment we pitch them that email is by far one of the most effective ways to advertise. 
That's true for a lot of reasons. 
First of all, email is the category generating the highest ROI for business. For every $1 spent, email marketing generates more than $50 in ROI – and can give your business the biggest reach of all the channels available to you. 
Plus, no marketing category has the longevity of email marketing. While some marketing trends come and go, email remains one of the most powerful channels available to us. 
Why? Email has a larger reach. It's the currency of the web, and anybody who is online has an active email address. So when it comes to connecting with your businesses' prospects and customers, there's no channel with a wider reach. 
Because it is so ubiquitous, people expect to receive information about products and services through this channel – even more so than advertising that permeates TV or social media. We are undoubtedly less bothered by a stray promotional email that doesn't actually apply to us than we are by the commercial that repeats three times in a five minute commercial break. In fact, studies show that 72% of people actually prefer to receive promotional content through email. 
Now, how do you choose an email marketing software? It's overwhelming to sift through the analytics and options when all you really need to do is get your content in front of your audience. Depending on what kind of content that is, you might actually be able to narrow down your list a little bit right off the bat. 
Transactional emails? Newsletters? A full drip campaign? 
Different apps and platforms will be better suited to each of these, but most businesses are looking for some combination of these different types of communication. We've had a lot of luck with Mailchimp, because its system is designed to cover the basics of multiple types of emails, meaning regardless of what we (or our clients) are looking to send out, there's an easy way to go about doing that. 
The bottom line is, when used in conjunction with other marketing tools, email is a huge part of business growth.
If you need an advertising and marketing agency to help you with your email marketing needs, reach out to us today. We have offices ready to serve you in Denver, Chicago, New York and Dublin.