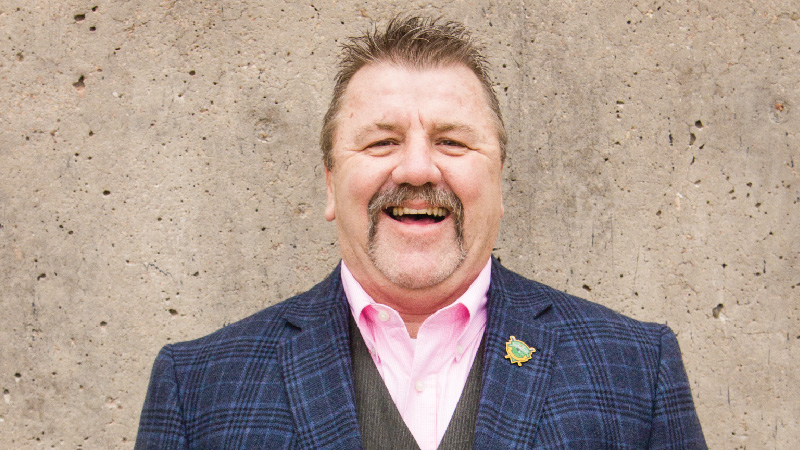 Encite Creative Director Jeff Petersen Wins Recognition for Work in the Classroom.
The Arapahoe Community College Faculty Senate named Encite Creative Director Jeff Petersen the Arts, Humanities, Business, and Technology Adjunct of the Year for the second time in his 13-year career. Petersen uses his years of experience designing ads, creating marketing plans, and producing excellent work to bring his students closer to the professional world, and I don't mean he tells a few stories about his years designing marketing materials for companies from Fortune 10 companies while at Monigle Associates to present for Denver and Colorado startups and other companies that need to connect with his intellectual property, skills, and years of experience as a creative and brand strategist.
Petersen prides himself on working with students on real, professional projects. At the end of his course, he doesn't want his students to have a portfolio of class projects, he wants them to possess real, professional experience and work they can show to prospective employers when they graduate. In Petersen's class, it's about ownership. Petersen brings in creative directors of real design firms in the Denver area who can critique projects as well as start-ups and others that need marketing designs, and challenges his students to create their own design solutions to help these companies accomplish what they set out to do. Students in Petersen's class design their own products, brand and re-brand real companies, design marketing materials for real case studies like the Colfax Marathon, and create a team atmosphere akin to working in the real world of design problem solving. "Every project I have is an actual client or case study," he says.
Adjunct professors make up approximately 45% of the faculty in most colleges around the US. Petersen could simply teach classes and go back home or back to work for Encite, but he chooses to provide more to his students. He's a member of the Multimedia Graphic Design and Illustration Department's Advisory Committee, a group made up of working professionals and instructors. Their job is to create more ways to get more students the right skills and useful working experience. Petersen says he loves working in a community college because the students usually come from different professional backgrounds like accounting, they usually have jobs already, and they come hungry for professional experience, which Petersen is happy to provide.
Petersen is also the faculty advisor for the Multimedia and Design Club on ACC's campus. He gets his students involved the American Institute of Graphic Arts (AIGA) and Art Director's Club Portfolio Review every April. Students present their design work to be critiqued by several top designers, art directors and creative directors in the local industry and receive feedback. AIGA gives out awards to the best portfolios according the judges. A few of Petersen's students almost always place in the top ten, and last year (2016), one of his students took the top prize.
Petersen says his biggest challenge is getting past all the textbook exercises and design calisthenics for the sake of grades and into actual design work and creative thinking to develop a finished design solution. Proving you can do something in the classroom is great, but using those skills to apply to real projects in a professional setting is even better. Petersen says "teaching has made me a better designer" over the years.
In closing, Petersen whole design believe system comes from one thought-"Design is thinking made visual," a quote from one of his heroes, Sal Bass.