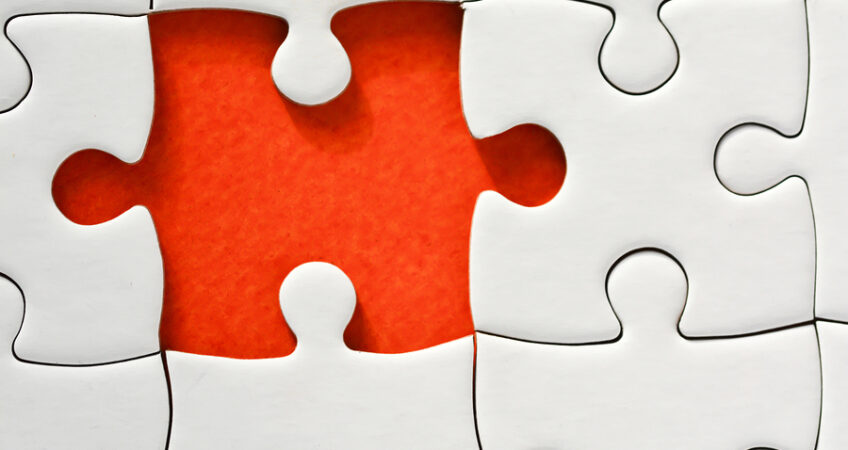 Incomplete marketing initiatives
Empathy. Frustration. Compassion. Annoyance. I think every marketing and advertising agency experiences these feelings when working with clients. In fact, any marketing agency that is worth anything must at some point feel personally connected with the work they are performing, so these emotions will inevitably appear.
At times, I can become really frustrated with clients not out of differences of opinion or conflicting views (these are very subjective), but because strategies they employ I know to be ineffective or detrimental to their brand, business and revenue. Since I work with small businesses, owners or presidents of these companies think they have to have all the answers all the time. They struggle with delegation and trust. One of my job responsibilities is to gain that trust and show them I am the expert that can deliver on their strategy. This is an enormous task…even for the most persuasive advertising agency executive. Even after establishing confidence clients can continue to wrestle with these issues. This is when it really becomes a challenge for me to successfully do my job.
A current client of mine is very similar to many small businesses. They have a loyal, devoted client base, while having a great grasp on production and operational issues, but do not have any real education on how to communicate to their audience. Their new business development plan is non-existent and therefore a threat to the continued success of their business.
After an initial needs assessment, I brought to their attention to their lack of search engine optimization (SEO) on their website where customers are required to visit to purchase their products. They only had a handful of keywords even on the site and didn't have correct meta tags or descriptions. In addition, the main keyword they concentrated on wasn't even focused on their industry. The phrase was associated with another product. After a brief discussion, they dismissed the importance of SEO and said that isn't something they want to concentrate on. I couldn't believe it. A web company that didn't want to increase awareness of their brand….an incomplete marketing initiative.
To be honest, this is more common that most people know. However, I hope other advertising agencies don't encounter this as often as I do.
So many companies don't realize that their marketing campaigns aren't optimized for success. They are incomplete which leads to their marketing failing further eroding their confidence in my industry. In this example, companies think a mere presence of a website will drive customers to them. This maybe true with products that are groundbreaking or innovative, but so many small businesses are products and services that are common and ordinary. Not to say they can't be successful with a commoditized or conventional product, they can. It just takes trust and commitment to their marketing agencies' plan.
Adam OLeary, President
Encite Marketing
Denver, CO
Save
Save